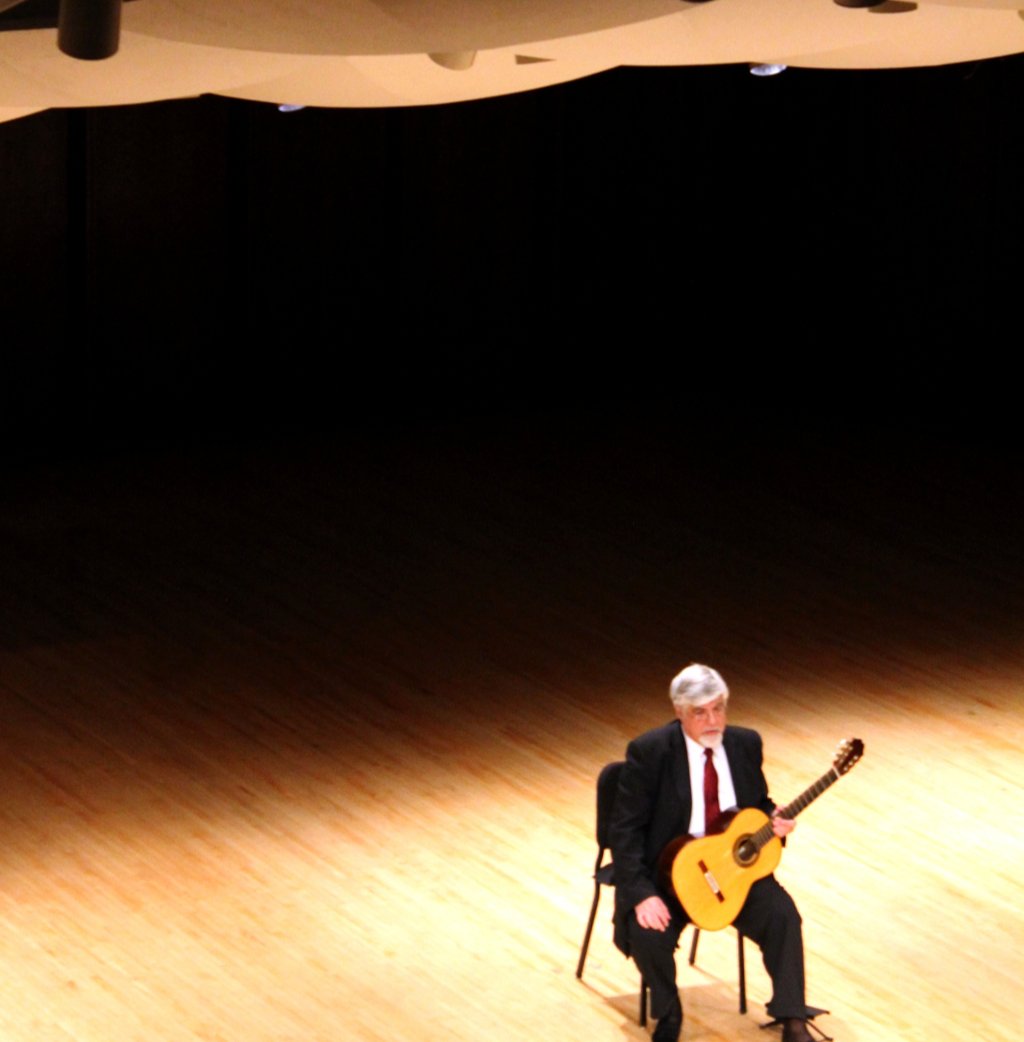 Ricardo Iznaola has distinguished himself for more than four decades as an international performing and recording artist, composer, teacher and author. An American citizen, he was born in Havana, Cuba in 1949, and has resided since 1980 in the United States, after having lived in Venezuela and Spain.
Winner of nine international prizes as performer and composer, he has performed, offered Masterclasses and judged international competitions in four continents and appeared in many international music festivals. His published works include 4 books on guitar technique, practicing methodology and anatomy and biomechanics as applied to guitar playing; over 50 musical scores, for solo guitar, guitar and mixed instrumental ensembles, vocal and orchestral compositions; over 25 articles and monographs, and 17 commercial recordings.
Mr. Iznaola has been invited to offer residences, workshops and masterclasses at some of the most prestigious institutions in the world, including Yale University, Indiana University, the Royal Academy of Music, Guildhall School of Music, Trinity College of Music, the Yehudi Menuhim School, the Chetham School, Mannes College of Music, Manhattan School of Music, the Cleveland Institute of Music, the San Francisco Conservatory, the New England Conservatory, the North Carolina School of the Arts, and Oberlin College, among many others. From 2001 through 2012 he was artist-faculty and head of the guitar program at the Bowdoin International Summer Music Festival in Brunswick, Maine.
After thirty-two years of service, Mr. Iznaola retired in June 2015 from his tenured appointment as Professor of Guitar, Artist-in-Residence and Chair of the Guitar and Harp Department at the Lamont School of Music of the University of Denver, where he also served as Director of the Conservatory Program, was awarded the Distinguished Faculty Artist Award in 1990, and named the University Lecturer in 1994. In 2004 he was named Distinguished University Professor in Music, the highest faculty distinction awarded by the University of Denver.
In June of 2016, the Guitar Foundation of America inducted Mr. Iznaola to its Hall of Fame, and awarded him the Lifetime Artistic Achievement Award, for "monumental contributions to the life and art of the guitar."